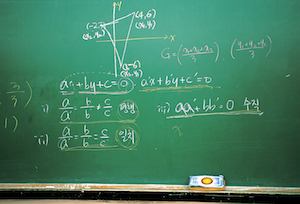 Not sure what to tweet on Twitter? If you're just getting started or have been on Twitter for a while but feel that you haven't really gotten anywhere with it, it can be hard to know what exactly what will make your followers engage with you.
Sometimes, it's about following tropes that are tried-and-true. To help you up your Twitter game, here are some templated Twitter "formulas" — just make the below changes to each one:
Fill in the "blanks" where the [BRACKETS] are
Edit the hashtag with the actual hashtag you'd like to use (e.g. #marketingtip). Hashtags make it easy for people to find your tweets when they're tracking that hashtag, so you can find more relevant followers.
Replace @TwitterHandle with a person's real Twitter handle (e.g. @DianaUrban)
Note: Each audience is different, so you may find that some of these formulas work better than others to grow your following.
1) The Basic Shared Content Tweet
[ARTICLE TITLE] – http://url.com #hashtag by @TwitterHandle
This go-to tweet style is the easiest to execute, but many times, people forget to include a relevant hashtag and author's Twitter handle. The hashtag could get your tweet more exposure to people following that hashtag. And always credit your information source (the author or the site you got the post from) on social media. It'll show appreciation to the original content creator, and they might return the favor by sharing some of your content with their followers.
Example: 8 Tweet Formulas to Get You Started on Twitter – http://hub.am/Sgsvt5 by @DianaUrban
2) The RT With Commentary
[YOUR OPINION] #hashtag – RT @TwitterHandle [ARTICLE TITLE] – http://url.com
Typically when you want to retweet someone's tweet, you can simply click the retweet button and share the content with your followers. But if you want to get people to notice you on Twitter, you may want to add some commentary to your retweets. In this case, when you retweet, copy and paste their tweet, preface the tweet with RT @TwitterHandle, and add commentary to the beginning. If you modify their tweet at all (e.g. to make the tweet a bit shorter), use MT — stands for "modified tweet" — instead of RT.
Example: #7 is important but often forgotten – RT @mvolpe "10 Things Great Marketers Do Every Day" http://hub.am/1m6RPK4 by @kellykranz
3) The Problem/Solution Tweet
Don't let your [ASSET] [NEGATIVE RESULT]. Find out how to [GOAL] here – http://url.com #hashtag
Fear is a powerful motivator. Nobody wants to suck, or fail, or flounder, or fall short, or whatever [negative result] you use. And if they do, they want to learn how to remedy the situation, fast. That's where you can help them. Also, if there's a relevant hashtag you can use here, don't forget to include it!
Example: Don't let your blog fall into a rut. Find out how to churn out new blog posts quickly – http://hub.am/1nD3y5M #blogging
4) The Stat or Fact Tweet
Did you know that [STAT]? http://url.com #hashtag
Don't just find any old data point here — find something that will really intrigue your target audience. Once they get this little preview, they'll want to read the full story to understand (1) why this data point is true, and (2) what they should do about it.
Example: Did you know 6.5% of blog posts are published on the weekends & they get 18% of all social shares? http://hub.am/1otH7QF #blogging
5) The Endorsement Tweet
I loved this article by @TwitterHandle about [TOPIC] – http://url.com #hashtag
Lots of valueable info on [TOPIC] in this article by @TwitterHandle – http://url.com #hashtag
This tweet can take many forms, but instead of tweeting a basic shared content tweet, you're adding your endorsement to the tweet, and possibly including info on why you enjoyed the piece.
Example: I loved this article by @lkolo25 about how to not screw up your landing pages – http://hub.am/1p2LQwy #leadgen
6) The Question Tweet
[QUESTION] #hashtag
[QUESTION] – http://url.com #hashtag
Twitter, like all social media, is a two-way conversion. You should regularly ask your followers questions. These can be tied to an article you've read or could be something a little more random (though still tied to your brand). Not every tweet needs to drive traffic to a website page.
Example: What do you use to schedule your social media posts? #socialmedia
7) The Tip or Advice Tweet
[YOUR OWN WORDS OF WISDOM] #hashtag
[QUESTION] #hashtag 1. [ANSWER #1] 2. [ANSWER #2] 3. [ANSWER #3]
Again, not every tweet needs to drive traffic to a website page — in fact, tweeting bits of advice that obviously aren't traffic drivers is a great way to build credibility. Tweets like this are retweeted frequently and can get you more engagement and followers, so don't look as a sacrifice.
Example: Do you pass reshare test? Be valuable on #socialmedia 1. Provide information 2. Provide analysis 3. Provide assistance 4. Be entertaining.
8) The Inspiring Quote
"[QUOTE]" – @TwitterHandle #quote
"[QUOTE]" – [NAME OF PERSON NOT ON TWITTER] #quote
Everyone loves a daily dose of inspiration! It's difficult to research quotes and find the perfect one, so inspirational quotes are best shared when you randomly come across them and get inspired yourself. So keep your eyes peeled for great quotes, takeaways, data, etc. and make sure to give credit where it's due.
Example: "Our time is limited so don't waste it living someone else's life." – Steve Jobs #quote

Want to share this post? Here are some ready-made tweets:
Click to tweet: 8 Tweet Formulas to Get You Started on Twitter – http://hub.am/1hkVY10 by @DianaUrban at @HubSpot #TwitterTip
Click to tweet: Check out these fill-in-the-blank tweet formulas – http://hub.am/1hkVY10 #TwitterTip
Click to tweet: Running out of tweet ideas? Here are some fill-in-the-blank formulas – http://hub.am/1hkVY10 #TwitterTip


Source: Hubspot
How to Write a Tweet: 8 Formulas to Get You Started
by
Charles